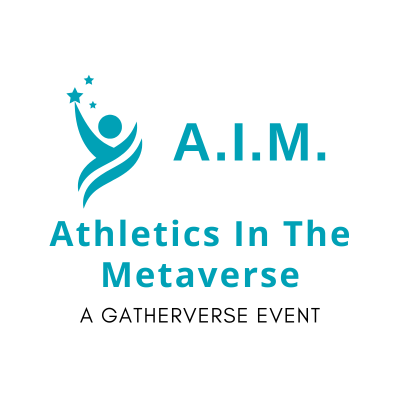 Speaker Application
Athletics In The Metaverse

A Sports Summit

Apply to Speak
GatherVerse AIM:
Athletics In The Metaverse
June 19, 2024
A GatherVerse Event
Join us as we gather, discuss and discover the sports ecosystem and what role the Metaverse holds within it.
5 Steps to Starting Impact
Present Topics
Panel and Keynote Discussions
Document Discussions
Create all salient points
Share with Relevant Communities
Free and open to the public.
Hosted on multiple streaming channels
Reach an active community audience of thousands of athletes, educators, technologists, students, schools, researchers, trainers, businesses, families, colleges, universities, enterprises, consumers, influencers, academia, and additional communities around the globe.
A global ecosystem where communities gather, discuss, document and share human centered approaches to the metaverse.
AIM is a GatherVerse event.
May our gather be well.
June 19, 2024 – A Sports Summit (A GatherVerse Event)
Athletics In The Metaverse