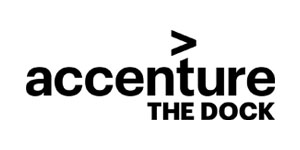 Patrick O'Reilly
Bio:
I am a digital anthropologist and researcher at The Dock's Human Sciences Studio in Accenture, Dublin.
I specialise in people relationships to digital technologies.
Talk Title:
GAI and Magic
Talk Description :
Abstract: From restoring destroyed paintings, to creating new works by Beethoven, GAIs are slowly creeping down the uncanny valley of 'what if' questions. GAIs are being used to generate realistic conversations with historical figures, is used in therapy, and even to visit deceased relatives.
The blackboxed technology appears to work like magic – how does this concept play into public discourse and our imagination of the technologies future and current capabilities.
What happens when that AI is embodied in the Metaverse?
Will people form friendships with a Turning-tested Alan Turing, or take sessions with Sigmund Freud?
Will they go to the Metaverse to see lost-loved ones?
Given that deep neural network AI efficacy is judged on its post-hoc output accuracy – leaning on human experts to ratify this – how long will it be before the Pope upholds GAI Jesus ' stance on marriage equality or the war in Ukraine?
Outline:
1. Introduction to GAI and its potential future impact as a tool
2. Overview of GAI ethics and its importance in shaping human decision making
3. Case studies of ethical issues in GAI, including bias, transparency, and accountability
4. Strategies for addressing and mitigating ethical concerns in GAI
5. Conclusion and call to action for GAI developers and users to prioritize ethics in the development and deployment of GAI systems on humans This talk will be suitable for a general audience and will aim to provide a broad overview of the ethical considerations surrounding GAI.
It will also provide concrete examples and strategies for addressing and mitigating these ethical concerns in order to ensure a positive future for humanity.
Speaker Card :
February 1st, 2023 (A GatherVerse Event)
GatherVerse AI Summit
(Artificial Intelligence)