Emily Wright
Creator
It'll be alwright
Bio:
Emily Wright is a rising voice in Generation Z, with an eclectic background encompassing child care, education, marketing, and management, to name a few, and they have assisted in the establishment and growth of multiple small businesses.
As a writer, their first book, 'The 100 Days of Colour: Celebrating Frequetic Beauty,' is a firm look at the connection between algorithmic and subconscious bias, and discusses the psychology behind discrimination and how we can make positive progress in light of our biases.
Their second book, 'My Brain: Explained, A Modern Conversation of the Mind,' explores the relationship between the Conscious and Subconscious Minds in more detail, as well as Mind Management and Thought Organisation to facilitate a happier and more productive Life.
Emily's brand, It'll be alwright™, is the foundation of their multi-faceted business endeavours that focus on cultivating individual potential to facilitate collective healing.
Talk Title:
Mitigating User Bias in the Digital Age
Talk Description :
Every day, something new and exciting happens in the tech world, and, as users, it can be challenging trying to keep track of how these systems and technologies affect us.
Our lives are busy and our world is stressful, and our online equivalent reflects this. Social media is a virtual space that connects us across the globe, but it is easy to get lost in it, and social media use [or misuse] has now been connected to the progression of a variety of mental health and political concerns.
Social media is unique in that it not only connects us and allows us to share our experiences, but it also presents information and news as recommended by either human curators, or by algorithms that make suggestions based on our history. As users, it is our responsibility to ensure that the content we are seeing online not only reflects our desires, but also incorporates diverse voices and ideas to ensure that we continue to learn and grow but do not fall into a niche of concentrated content.
In this presentation, I shall be sharing some pointers for users when it comes to mitigating our biases online and how we can constructively work with our habits to forge new ones.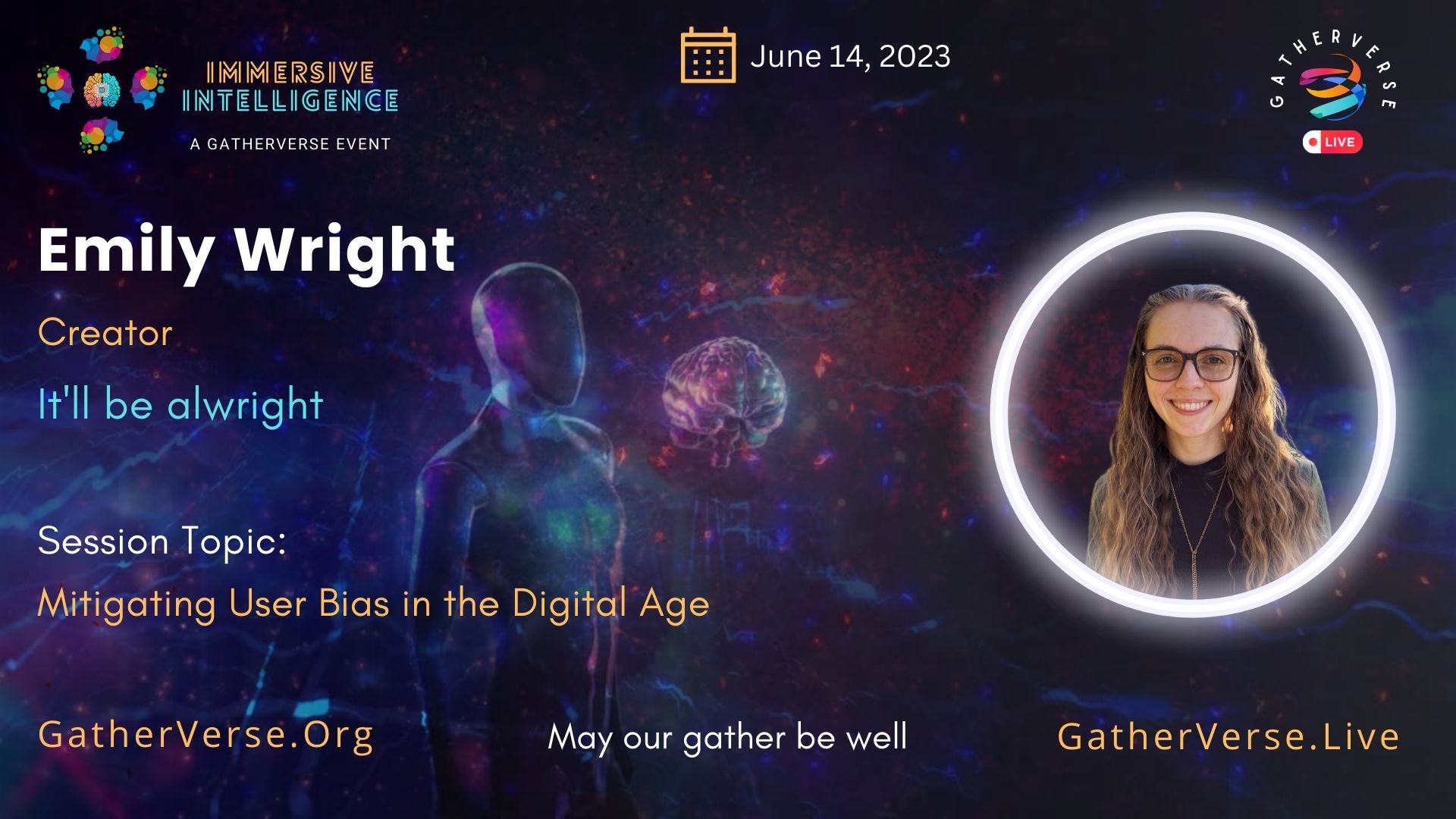 June 14, 2023 (A GatherVerse Event)
GatherVerse Immersive Intelligence
Speakers Coming From