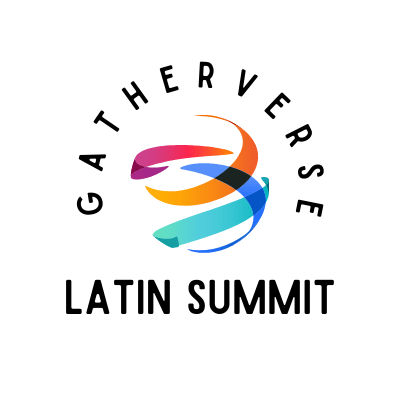 Latin Summit – Speaker Application
Latin Summit

A GatherVerse Event

Apply to Speak
Latin Summit
September 28th, 2022
A GatherVerse Event
Join us as we gather, discuss and discover the Latin ecosystem and what role the Metaverse holds within it.
5 Steps to Starting Impact
Present Topics
Panel and Keynote Discussions
Document Discussions
Create all salient points
Share with Relevant Communities
Pre Summit
This is the time we begin gathering our speakers and moderators. Each session is thoroughly prepared for and properly managed.
Each topic carefully selected and each participant appropriately selected. All sessions will be recorded, documented and formatted to serve as a guide for better steps toward and in the Metaverse.
Post Summit
We host a series of events year round and an Annual Summit assembling thought leaders, multi-industry professionals and practitioners to share their ideas collectively on how they view a humanity-first approached metaverse.
Latin Summit 2022 is a GatherVerse event.
May our gather be well.
Sponsors, Exhibitors & Partners
September 28th, 2022 (A GatherVerse Event)
Latin Summit