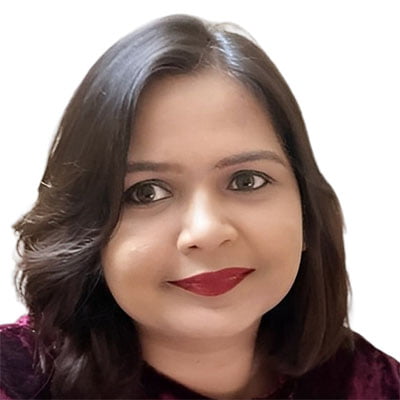 Bishakha Jain
Director, Cyber Security Global Alliance
Bio:
Bishakha Jain is a multi-award winning Cybersecurity Practitioner. Bishakha is an active Cybersecurity Evangelist and she serves as the Director and the Ambassador to India for the Cyber Security Global Alliance.
She is the Associate Lead- Education and Awareness for WISE IBM India Chapter. She is the Brand Ambassador and Advisor for the Women in Cloud Network. She is the official Educator and Ambassador of International Imposter Syndrome Awareness Day.
She also serves as the Council Representative of the Public Safety and Security Council, West Bengal. Bishakha has been appointed as the Crusader for the MakeCyberSimple community.
She is the Global Ambassador of the WomenTech Network. She has formerly served as the Community Leader for InfoSecKids wherein she proposed and spearheaded the #100DaysofInfosec campaign.
Bishakha is the recipient of the coveted IBM Volunteer Champion Award 2022. Bishakha has been listed "40 under 40 in Cybersecurity 2022" by Top Cyber News Magazine. She is the recipient of IBM Volunteers Engagement Award 2022.
She also won the Coveted Nari Samman Award 2022 powered by Literoma for her contribution in Cybersecurity and Womanhood.
She was listed as one of the "Epic Women in Cyber" by the non-profit organisation of the same name in 2021.
She has been conferred with the "IBM Recognised Speaker/Presenter", "IBM Recognised Teacher/Educator" and "IBM Mental Health Ally" and "IBM Be Equal Ambassador" honours.
She is listed as the "Blue Core Mentor" by IBM.
She has been the recipient of the prestigious "Values Champion Award" at Ericsson. She has a rich history of working with various communities across the globe and is passionate about increasing diversity participation in Cybersecurity and has trained over 25K plus diverse candidates which includes Army Veterans, Police candidates, children, graduate and post graduate students and Executive Professionals.
Talk Title and description:
Talk Title :
Leading with Empathy-The most underrated life skill for thriving and helping others game up
Talk Description :
Empathy is the culmination of three virtues churned into a cohesive whole namely courage,compassion and connection.Practicing courage, compassion, and connection in our daily lives is how we cultivate worthiness.
The key word is practice. Mary Daly, a theologian, writes, "Courage is like—it's a habitus, a habit, a virtue: You get it by courageous acts. It's like you learn to swim by swimming. You learn courage by couraging."
The same is true for compassion and connection. We invite compassion into our lives when we act compassionately toward ourselves and others, and we feel connected in our lives when we reach out and connect.
Being trustworthy requires more than following a behavioral checklist—it demands getting right the underlying attitudes, mind-sets, outlooks, and ways of thinking right. Adopt them, and you will find the behaviors come far more naturally and with less difficulty.
In contrast, if you jump ahead to skills, tips, and tricks, you will be working the hard way.
Get the attitudes right, and the actions will follow. My talk will focus on the impact of leading with empathy.
It will highlight how a little kindness goes a long way for the collective growth of people and essential tools to develop an empathetic leading organizational behavior.